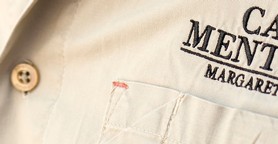 THE CAPE MENTELLE TEAM
Experienced and Innovative
The experienced and innovative team at Cape Mentelle are always progressing with forward looking ideas, handcrafted wines and an international perspective. Emphasis on fruit quality, sustainable viticulture and innovative technology in the winery are all an integral part of the quality control and vision in the pursuit of excellence.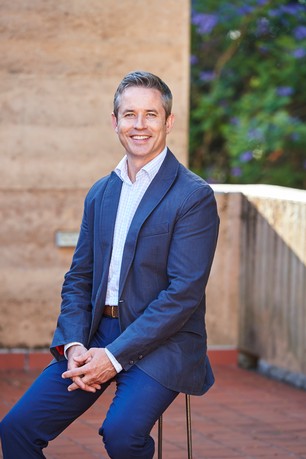 Estate Director
A regular visitor to Margaret River since 2000, Cameron joined Cape Mentelle as Estate Director in July 2014. Now living in idyllic Margaret River, he has a long-held passion for Cape Mentelle and the surrounding region as Australia's finest.
Following various wine industry management & business roles based in Australia and the UK, Cameron joined the Moët Hennessy group in 2005 as Key Account Manager based in Sydney and then onto Queensland State Manager before becoming Business Development Manager for the Moet Hennessy Estates & Wines portfolio in 2008, representing the international wine estates within the Asia Pacific markets.
Cameron is now responsible for Cape Mentelle's overall business with a focus on communicating Margaret River's unique wine proposition and qualities all around the world, and ensuring Cape Mentelle continues to be at the leading edge of Australia's best wineries.
Download the bio of Cameron Murphy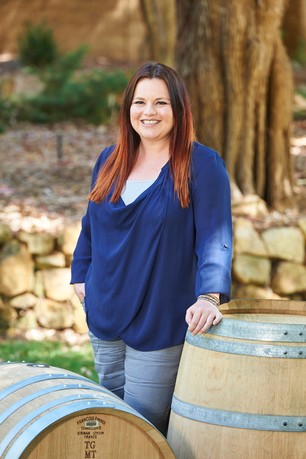 Technical Director
Appointed in September 2014 from Champagne Krug where Frederique was Oenology and Production Manager, she has been part of the Moët Hennessy Estates & Wines family since 2007. Along with Krug, she has crafted wines at Domaine Chandon and Newton Vineyard in the Napa Valley, Moët & Chandon in Epernay, and Terrazas De Los Andes in Mendoza.
Born in France, Frederique has an Agricultural Engineering Diploma, a Winemaking Degree and an M Sc in Enology, Viticulture & Wine Marketing from ENSAM-SupAgro in Montpellier, and has been working in the wine industry since 1998. Her winemaking career has taken her around the world and Cape Mentelle brings her back to Margaret River where she did her first overseas vintage back in 1999.
Leading the winemaking team, Frederique's passion and experience ensure the Cape Mentelle wine portfolio perpetuates its reputation of outstanding quality, consistency and excellence.
Download the bio of Frederique Perrin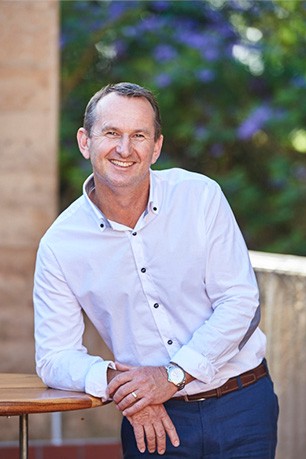 Viticulturist
Born and raised in Western Australia, Ash grew up in the Swan Valley and the Perth foothills. He is passionate about the region and in particular the Margaret River terroir. Ash firmly believes that the superb quality of the fruit grown in Margaret River is a unique reflection of this.
Ash travelled extensively overseas and during this time visits to Bordeaux and Alsace fuelled an interest in grape growing. On his return home he enrolled to study for a Bachelor of Viticulture at Charles Sturt University in New South Wales. Ash spent 12 years working in vineyards in Margaret River before joining the team at Cape Mentelle just in time for the 2007 harvest.
When he is not in the vineyards Ash is most likely to be found indulging his other passion - the ocean. A very strong swimmer, Ash has competed in the West Australian Rottnest Island swim several times. He also recently completed his day skipper's ticket sailing around the beautiful Whitsunday Islands.
Download the bio of Ashley Wood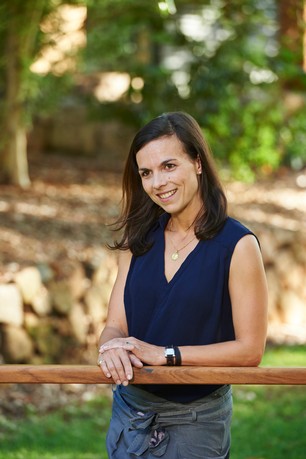 Associate Winemaker
A referral to Pierro in 2008 lead Coralie to Margaret River and provided a platform for Coralie to discover the incredible diversity of whites and reds in this region, with its ideal climate and relaxed lifestyle.
Coralie commenced her winemaking internship in Bordeaux at Chateau Cheval Blanc in Saint Emilion & Chateau Beychevelle in St Julien Medoc, after studying a Masters of Oenology & Viticulture plus a National Degree of Oenology at Agro-Montpellier. This pursuit of world class Cabernet Sauvignon eventually lead her to Cape Mentelle in 2015.
Married to an Australian Coralie has now settled in Margaret River and is conducting her eighth local vintage and second with Cape Mentelle. When not in the cellar or vineyard Coralie likes to spend time with her young family amongst the pristine environment, running her dog and riding her horse.
Download the bio of Coralie Lewis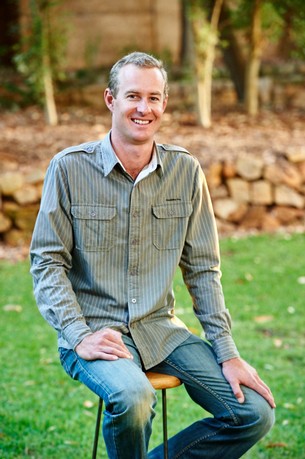 VINEYARD MANAGER
A true local, born in Busselton a small coastal town just 30 minutes from Margaret River, David began working in vineyards at 18 which sparked a passion for wine and viticulture. He continued to work for wineries while completing his Bachelor of Science in Viticulture and Oenology at Curtin University. Predominantly based in Margaret River, David has also worked in Rutherglen and Great Western in Victoria, as well as the Rhone Valley. Joining Cape Mentelle in April 2014, he shares our dedication to sustainability and innovation.
With over 15 years of experience under his belt, David is focused on creating a strong, proud and passionate team. Ensuring that the Cape Mentelle vineyards provide our winemakers with grapes of the highest quality and unlocking the secrets of growing premium Cabernet Sauvignon, are David's ongoing ambition.
When he's not in the vineyards, he enjoys spending time with his young family and exploring the beautiful remote coastlines of the region.
Download the bio of David Moulton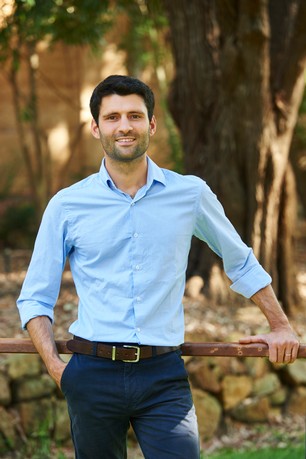 Operations Winemaker
Antoine joined Cape Mentelle in early 2016 just in time for his first vintage in Australia. With extensive international experience as part of the Moët Hennessy Estates & Wines Division since 2012, Antoine has worked in the winemaking team at Bodega Numanthia in the Toro region of Spain, Domaine Chandon & Newton Vineyards in the Napa, California and more recently at Cloudy Bay in Marlborough, New Zealand and Terrazas de Los Andes at the foothills of the Andes in Mendoza, Argentinia.
Born into a Cognac family on France's west coast and growing up surrounded by vineyards and wine, Antoine's preference for all thing vinous lead him to explore new world winemaking after graduating in Toulouse with an Agricultural Engineer Diploma from Purpan and a National Diploma of Oenology. Immediately impressed with the wine of the Margaret River region and the extraordinary nature of the coastal lifestyle, he is happy to be back by the ocean.
Antoine hopes to further explore Margaret River's beaches spearfishing and learning how catch the local crayfish, a perfect match with his favourite Chardonnay.
Download the bio of Antoine Robert