Leading the way in sustainability
ENVIRONMENTALLY
AWARE
SUSTAINABILITY
FOCUSED
The team at Cape Mentelle shares a love for the land and a deep commitment to sustainability that underpin every decision and operation.
This commitment is reflected in several forms.
---
---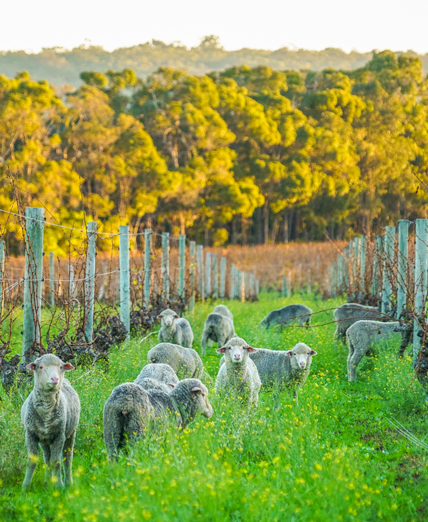 IN THE VINEYARDS
WEED CONTROL
From 2020 onwards, the Estate is moving completely away from herbicides in its established vineyards. The team utilize under-vine cultivation and mowing as well as hand weeding and winter grazing with sheep, allowing them to control the weeds without compacting soil or using fossil fuels.
BIODIVERSITY
Bio-diversity and eco-system conservation are at the heart of our practices with our cover cropping program promoting soil health while attracting beneficial insects for pest control.
IRRIGATION
The use of precision irrigation techniques allows us to provide the vines with just the water they need, resulting in a 60% decrease in water usage from 2016 to 2019.
COMPOST
We make our own compost with grape marc that we enrich with other components such as woodchips from local trees. This valuable product is then used on our vineyards to improve soil structure and water holding capacity.
---
IN THE WINERY

WATER MANAGEMENT
We recycle 100% of the water we use in the winery thanks to a fully self-contained rain and surface water treatment system considered a model in our region.
LOWER POWER CONSUMPTION
To reduce our power consumption, we have installed solar panels, which contribute to at least 8% of our energy needs, converted all lights to LEDs as they fail and introduced smaller mobile boiler systems to reduce the loss of thermal energy. Concrete tanks have also been installed, reducing the need for refrigeration.

---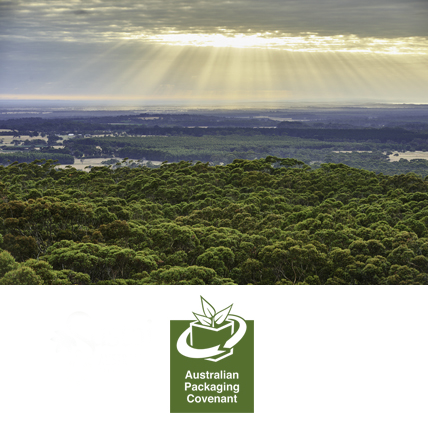 COMMITMENTS

ENVIRONMENTAL CERTIFICATION & ASSOCIATIONS
In 2010, Cape Mentelle was the first winery in Western Australia to obtain the Entwine accreditation. Cape Mentelle is a member of Sustainable Winegrowing Australia, meaning that we report annually and complete the Sustainable Winegrowing Australia workbook. Cape Mentelle is also part of the APCO (Australian Packaging Covenant) who sets a yearly action plan to make sure that our packaging keeps improving from a sustainable standpoint. Finally, we benchmark against the Moët Hennessy Environmental Performance Index (EPI) to measure and improve the impact of our products.
Cape Mentelle has also successfully achieved ISO 14001:2015 Environmental Management System certification, validation of the strong commitment Cape Mentelle has towards the protection of the environment. We are developing an environmental management system to provide assurance to our customers as well as internal stakeholders that our environmental impact is being measured and constantly improved upon, so as to reduce our carbon footprint and make a more sustainable product at all levels for generations to come.
Find here a link to our environmental policy and commitment statement
---
LOCAL INITIATIVES

BEACH CLEAN-UP
Cape Mentelle is a registered 'Friend of the Cape to Cape Track' and has adopted a section of the walking track, that includes the limestone headland, which Cape Mentelle is named after. Being a friend includes annual track maintenance, re-vegetation planting, clean-up and reporting any weed infestation.
NATURE CONSERVATION
We are a sponsor and major contributor to Nature Conservation Margaret River via an annual fundraising Outdoor Cinema night.
EDUCATION
Cape Mentelle is committed to working with local schools assisting students with projects and community transparency regarding environmental information.
We provide continued support to the 'Our Patch' environmental education program for primary school students. This program demonstrates how landholders, from cattle farmers to vineyard owners, manage the environment and protect its future.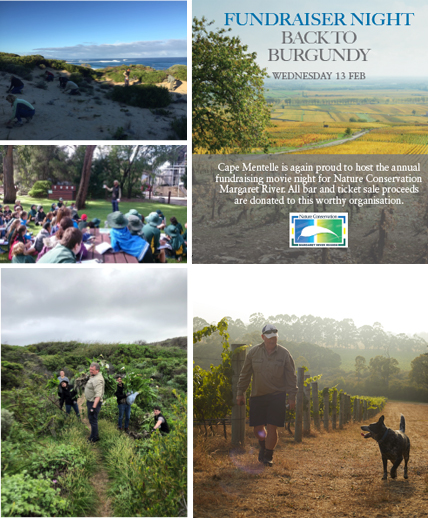 ---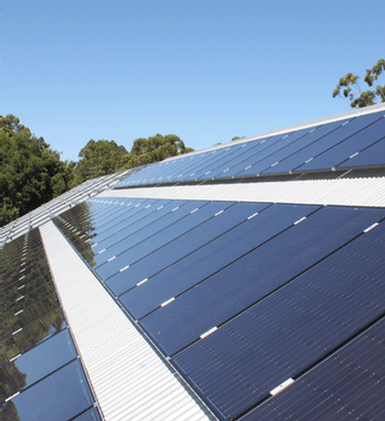 Renewable Energy
SOLAR PANELS
In 2013 on the winery tank farm roof a 28 kWp power system was installed to reduce the energy demand of the winery, decrease carbon emissions and energy costs.
ELECTRIC VEHICLE CHARGING STATION
Cape Mentelle is now a 'Porsche Destination Charging' partner. To further our commitment towards the environment, we forged a partnership with Porsche and installed one of their electric car chargers in our car park. This Type 2 charger can be used for EVs of any brand. You can now charge your vehicle while enjoying a visit to our cellar door.
Contact us at cellardoor@capementelle.com.au if you need more information.