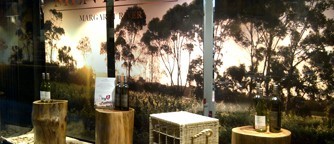 Contact Us
Send Us Your Inquiry
For media or career enquires and any information about our wines and facilities. Please ensure that all your details are correct so that we can get back to you as soon as possible.
---
Opt out at any time by sending an email to info@capementelle.com.au or clicking on the unsubscribe link provided in any of our communications.
Cellar Door is open Monday to Sunday 10am-5pm to answer phone inquiries on 08 9757 0812.
The personal data collected through this form may be used by Cape Mentelle Vineyards Ltd. for the purposes of managing our relationship with you and customizing and personalizing our service and our marketing communications. We may share them with other entities of the Moet Hennessey group as further described in our privacy policy.
You have a right to access the personal data that is held about you, to correct any mistakes or to object to the processing of such data. If you wish to exercise any of the above rights, please contact us at: cellardoor@capementelle.com.au or write to Cape Mentelle Vineyards Ltd, Po Box 110, Margaret River, Western Australia.