History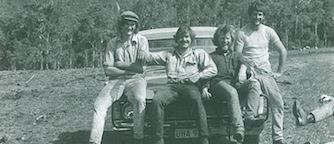 A Margaret River Icon
Established in 1970
As one of Margaret River's 'founding five' wineries, Cape Mentelle pioneered many of the region's renowned wine styles and today is a benchmark for the quality of the region's wines.
---
The Cape Mentelle Heritage
The winery takes its name from the nearby Cape, named by the French 'Baudin Expedition' which charted the coast of Western Australia in 1801. They named the Cape after two notable French scientists, geographer Edmund and his cartographer brother Francois-Simon Mentelle, who lived in Paris in the early 1700's.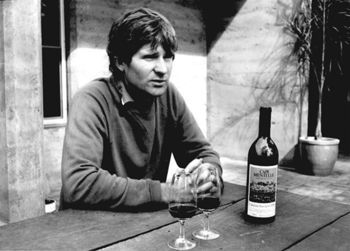 Wine industry pioneer David Hohnen and his brothers Mark and Giles established Cape Mentelle Vineyards in 1970. Our phenomenal Cape Mentelle journey started small with just 16 hectares of vines planted on what is now referred to as the 'Wallcliffe Vineyard'. In the early years David Hohnen experimented with grape varieties including shiraz, cabernet, zinfandel, sauvignon blanc and semillon. Many of these original plantings are the source of the distinctive wines that have come to characterise Cape Mentelle. The winery's flagship Cabernet Sauvignon is sourced primarily from the original Wallcliffe Vineyard.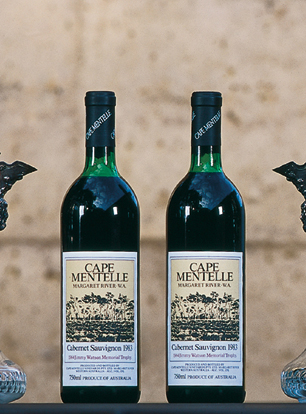 In 1983 Cape Mentelle won the coveted Jimmy Watson Memorial Award for the best one year old dry red wine, and cemented its position as a premium wine maker with another win in 1984. Our Cabernet Sauvignon is now widely regarded as one of Australia's leading cabernets.
Another wine to become a core part of the winery's portfolio was the distinctive Zinfandel. David Hohnen had studied wine at Fresno State University in California and was captivated by this robust variety. The 1972 plantings at Cape Mentelle were one of the first commercial vineyards of the variety in Western Australia.
At first the focus was on red wines, including a gutsy Shiraz. A turning point for the production of white wines came in 1985 when David Hohnen established Cloudy Bay in New Zealand and inspired David to develop a stylish Sauvignon Blanc Semillon blend that was to become another benchmark of the Margaret River region, and a Chardonnay sourced from vineyards outside the estate.
Throughout the 1970s and 1980s wine making at Cape Mentelle was characterised by experimentation to improve quality, understand the potential of the fruit from each particular vineyard and develop a distinctive house style. The character of the grape varieties and the special attributes of the regional terroir are part of the style that evolved.
The area under vine increased with the establishment of the 23 hectare Trinders Vineyard in 1988 followed by the Chapman Brook Vineyard in the early 1990's. By this time Cape Mentelle had a well established reputation in the Australian market.
Today Cape Mentelle as part of Paragon Wine Estates (owned by Endeavour Group Limited), continues to build on its solid foundations.