Mentelle Collection.....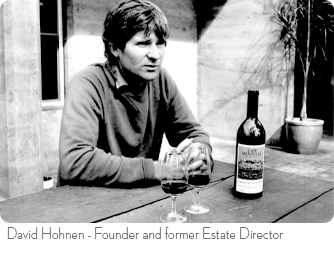 Wine Club Sign Up
Mentelle COLLECTION
Wine Club
Bring Cape Mentelle into your home by joining the 'Mentelle Collection' club offer.
---
Join the 'Mentelle Collection' wine club offer and re-discover some of Cape Mentelle's greatest vintages with 6 bottles delivered to your designated address every 6 months, all for $800 annually.
Enjoy Convenience
Explore our selection of wines every 6 months
Receive tasting notes, winery news and vintage information
Feel comfortable with secure online Mentelle Collection Wine Club ordering with payment only taken prior to dispatch of each offer
Enjoy Exclusivity
Access pre-release wine sales
Access Cape Mentelle's exclusive back vintage wine list
Receive invitations to attend special events
Contact our winemaking team directly by email
Enjoy Savings
Free freight anywhere in Australia on orders of six or more bottles
20% member's saving on winery direct sales
20% member's saving on cellar door merchandise
20% member's saving on cellar door tours
CURRENT MENTELLE COLLECTION SIX BOTTLE OFFER VALUED AT $400. AVAILABLE FROM JULY 2021
1 x 2012 Cape Mentelle Cabernet Sauvignon Museum Release (98 Points - Wine Companion, James Halliday)
1 x 2016 Cape Mentelle Cabernet Sauvignon (98 Points - Wine Companion, James Halliday)
1 x 2014 Cape Mentelle Zinfandel Museum Release (94 Points - huonhooke.com, Huon Hooke)
1 x 2017 Cape Mentelle Wallcliffe Merlot, Petit Verdot, Malbec (95 Points - The Wine Front, Gary Walsh)
1 x 2017 Cape Mentelle Semillon New Release
1 x 2018 Cape Mentelle Chardonnay (95 Points - The West Australian, Ray Jordan)
Mentelle COLLECTION Terms & Conditions
Under Australian law you must be 18 years or older to join
NOTE: The minimum Mentelle Collection membership cost over twelve months is $800. At the time of each biannually dispatch, $400 will be deducted from the credit card you have authorised for payment. Member benefits are applicable after your sign up has been processed. Membership may be cancelled at any time after receiving your second Mentelle Collection shipment. Membership is deemed to have ceased should the credit card provided expired and not be updated.