Mentelle Collection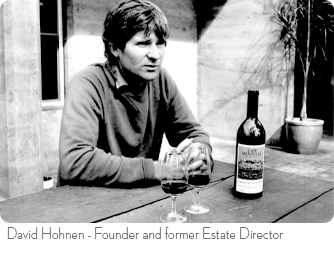 Wine Club Sign Up
Mentelle COLLECTION
Wine Club
Bring Cape Mentelle into your home by joining the 'Mentelle Collection' club offer.
---
Join the 'Mentelle Collection' wine club offer and re-discover some of Cape Mentelle's greatest vintages with 6 bottles delivered to your designated address twice a year, all for $800 annually. Your wine club shipments will be despatched in July and November.
Enjoy Convenience
Explore our selection of wines every 6 months
Log in to your profile and tailor the pre-made selections to your taste
Receive tasting notes, winery news and vintage information
Feel comfortable with secure online Mentelle Collection Wine Club ordering with payment only taken prior to dispatch of each offer
Enjoy Exclusivity
Access pre-release wine sales
Access Cape Mentelle's exclusive back vintage wine list
Receive invitations to attend special events
Contact our winemaking team directly by email
Enjoy Savings
Free freight anywhere in Australia on orders of six or more bottles
20% member's saving on winery direct sales
20% member's saving on cellar door merchandise
20% member's saving on cellar door tours
SUMMER 2023/24 MENTELLE COLLECTION SIX BOTTLE OFFER VALUED AT $400. AVAILABLE NOW.
---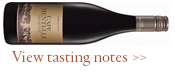 2014 Cape Mentelle
SHIRAZ
"Sitting fairly comfortably in the riper spectrum with its mix of dense black fruit, dark chocolate mints, coffee grounds. Full-bodied with a powerful tannin structure, oak accentuating that."
94 Points, James Halliday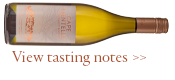 2021 Cape Mentelle
RESERVE CHARDONNAY
"Light yellow hue; smoky reductive notes overlying refined fruit, a hint of rubber resulting. Biscuity oak, turning spicy as it aired. Rich and satisfying in the mouth, full bodied, with deep and layered flavours, the finish clean and drying with a slight grip in good harmony, and an extra-long finish. Impressive wine."
96 Points, Huon Hooke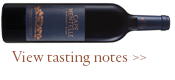 2018 Cape Mentelle
CABERNET SAUVIGNON
"Spicy and meaty, this shows a strong emphasis on the oak-derived character, with some leafy complexity across dark berries. The palate has great length and depth with a high thread-count quality to the tannins. Long and seamless with plenty of rich dark-berry fruit impact."
96 Points James Suckling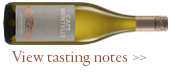 2021 Cape Mentelle
CHARDONNAY
"Restrained but smoky with a touch of flinty reduction and rich grapefruit and peach flavours, which are echoed on the palate. A generous sweet-fruited chardonnay, in typical regional style, grapefruit winning the flavour race. A satisfying glass of chardonnay that's in the zone now."
93 Points Huon Hooke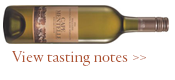 2015 Cape Mentelle
WALLCLIFFE SAUVIGNON BLANC SEMILLON
"The best parcels of sauvignon blanc and semillon are the soul of Wallcliffe, a blend that deserves more recognition. This is one of the finest for its complexity and deliciousness from the Margaret River. Super restraint taking its high notes off the citrus scale lemon-lime zest and pith plus lemongrass, then wraps that all up in a savoury parcel leading onto such a fine palate, with length to match."
96 Points, James Halliday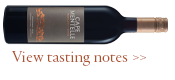 2018 Cape Mentelle
PETIT VERDOT CABERNET FRANC
"It's an interesting combination and it works so beautifully. The ripe dark fruit of the intense petit verdot is complemented by the high-end perfumed aromatics of the cab franc. Has those violet and blue fruit characters with just a little ferrous edginess for balance."
94 Points, Ray Jordan
---
optional wines available to customize the above 6 bottle selection
---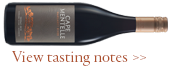 2020 CAPE MENTELLE
SHIRAZ
"An amazing bright colour for starters, all dark purple shot with black and red. The delight continues across a fuller-bodied palate that's full of dark plums, cloves, turmeric and Sichuan pepper - a bit of excitement here."
95 Points, Jane Faulkner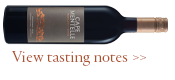 2017 Cape Mentelle
wallcliffe merlot petit verdot malbec
"Dark and dense with secondary characters already forming on the palate. This has leather strapping and exotic spice, putting one in mind of a Bordeaux blend rather than Margaret River. There is a charcuterie character through the finish. Very attractive and quite unexpected. Will age prodigiously."
95 Points Erin Larkin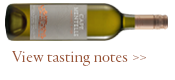 2020 Cape Mentelle
wallcliffe sauvignon blanc
"Here: the harmony of a ripe, powerful vintage and the significant impact of oak means that the wine achieves a certain loud balance,
even at this young, boisterous age. Buy it and save it for a couple of years at least, you'll be glad you did."
95 Points, Erin larkin

---
Mentelle COLLECTION Terms & Conditions
Under Australian law you must be 18 years or older to join
NOTE: The minimum Mentelle Collection membership cost over twelve months is $800. At the time of each biannual dispatch, $400 will be deducted from the credit card you have authorised for payment. Member benefits are applicable after your sign up has been processed. Membership may be cancelled at any time after receiving your second Mentelle Collection shipment. Membership is deemed to have ceased should the credit card provided expire and not be updated.