Mentelle Collection.....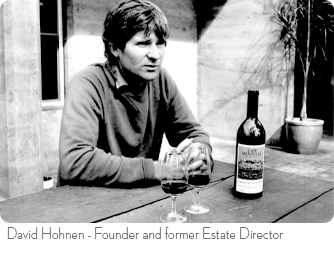 Wine Club Sign Up
Mentelle COLLECTION
Wine Club
Bring Cape Mentelle into your home by joining the 'Mentelle Collection' club offer.
---
Join the 'Mentelle Collection' wine club offer and re-discover some of Cape Mentelle's greatest vintages with 6 bottles delivered to your designated address every 6 months, all for $800 annually.
Enjoy Convenience
Explore our selection of wines every 6 months
Log in to your profile and tailor the pre-made selections to your taste
Receive tasting notes, winery news and vintage information
Feel comfortable with secure online Mentelle Collection Wine Club ordering with payment only taken prior to dispatch of each offer
Enjoy Exclusivity
Access pre-release wine sales
Access Cape Mentelle's exclusive back vintage wine list
Receive invitations to attend special events
Contact our winemaking team directly by email
Enjoy Savings
Free freight anywhere in Australia on orders of six or more bottles
20% member's saving on winery direct sales
20% member's saving on cellar door merchandise
20% member's saving on cellar door tours
OPTIONAL MARCH 2022 MENTELLE COLLECTION SIX BOTTLE OFFER VALUED AT $400. AVAILABLE NOW.
---
2010 Cape Mentelle
Wallcliffe Sauvignon Blanc Semillon

"Bright straw-green, showing the hallmarks of a complex,
layered and meticulously detailed blend inspired by the best the Bordelaise can muster;
fragrant tropical fruit, nettle, fine oak and a tightly round palate that is both complex and refreshing."
96 Points James Halliday


2018 Cape Mentelle
CHARDONNAY

A very sophisticated nose, textural, worked and complex.
The fruit has rich, ripe viscosity to it and a fierce salty edge. This is happening.
A subtle shift in style here, more multifaceted and shimmering, always moving, like dappled sunlight."
95 Points Erin Larkin


2018 Cape Mentelle
SHIRAZ

"Deep red/purple colour, with a sweet spice bouquet that is very fragrant and charming.
A cool climate, aromatic style of shiraz, which has intensity, ripeness and elegance.
The long finish firmed up by abundant savoury, powdery tannins."
94 Points The Real Review


2010 Cape Mentelle
Shiraz

"One of the most elegant and stylish shiraz from Margaret River.
Savoury, brambly notes on the nose with a splash of spices and black pepper. The palate is supported by
fine tannins and fine-grained oak. It results in a smooth and silky finish with wonderful texture."
97 Points Ray Jordan


2017 Cape Mentelle
CABERNET SAUVIGNON

"The red fruit on the palate has both density and power, yet is nuanced by a soft leafy, floral character.
The palate is plush and blostered by oak, which is making a significant impact right now,
but the tannins remain fine. The length of flavour is the ultimate testament to quality here."
95 Points Erin Larkin

2011 Cape Mentelle
Cabernet Sauvignon

"The Cape Mentelle Cabernets just get better each year.
The 2010 was outstanding, but this brings a greater depth and fruit concentration into the palate
while retaining that beautifully elegant design which has become a feature of the wines."
98 Points Ray Jordan
---
Mentelle COLLECTION Terms & Conditions
Under Australian law you must be 18 years or older to join
NOTE: The minimum Mentelle Collection membership cost over twelve months is $800. At the time of each biannual dispatch, $400 will be deducted from the credit card you have authorised for payment. Member benefits are applicable after your sign up has been processed. Membership may be cancelled at any time after receiving your second Mentelle Collection shipment. Membership is deemed to have ceased should the credit card provided expire and not be updated.