Mentelle Explorers.....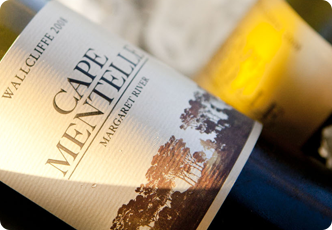 Wine Club Sign Up
Mentelle EXPLORERS
Wine Club
Bring Cape Mentelle into your home by joining the 'Mentelle Explorers' club offer.
---
Join the 'Mentelle Explorers' wine club offer and discover some of Cape Mentelle's most audacious releases. 6 bottles delivered to your designated address twice a year at $600 a year. Start exploring today illuminating wines we make in limited batches to surprise you and your friends with every vintage.
Enjoy Convenience
Explore our selection of wines every 6 months
Log in to your profile and tailor the pre-made selections to your taste
Receive tasting notes, winery news and vintage information
Feel comfortable with secure online Mentelle Explorers Wine Club ordering with payment only taken prior to dispatch of each offer
Enjoy Exclusivity
Access pre-release wine sales
Access Cape Mentelle's exclusive back vintage wine list
Receive invitations to attend special events
Contact our winemaking team directly by email
Enjoy Savings
Free freight anywhere in Australia on orders of six or more bottles
20% member's saving on winery direct sales
20% member's saving on cellar door merchandise
20% member's saving on cellar door tours
CURRENT MENTELLE EXPLORERS SIX BOTTLE OFFER VALUED AT $300. AVAILABLE NOW.
---
2016 Cape Mentelle
WALLCLIFFE CABERnet franc

"It's a bolder version of Cabernet Franc, and does not lack ripeness, that's for sure.
Blackcurrant, ripe raspberry, mint, violet and rose perfume with nutty nougat oak in support.
Medium to full bodied, straight and very direct through the mouth."
95 Points Gary Walsh


2017 Cape Mentelle
Wallcliffe merlot petit verdot malbec

"Dark and dense with secondary characters already forming on the palate.
This has leather strapping and exotic spice, putting one in mind of a Bordeaux blend
rather than Margaret River. Very attractive and quite unexpected. Will age prodigiously."
95 Points Erin Larkin


2018 Cape MentellE
wallcliffe petit verdot cabernet franc

"The 2018 Wallcliffe reveals the tremendous personality of petit verdot,
balanced by the purity of cabernet franc."
Coralie Lewis - Cape Mentelle Winemaker


2017 Cape Mentelle
wallcliffe sauvignon blanc semillon

"The Wallcliffe has long been one of the class acts in the world of oaked sauvignon blanc
semillon blends in Margaret River. The cooler 2017 vintage has predictably produced a fineand taut iteration.
Coriander, sugar snap pea, curry leaf, jasmine tea and red apple skins are laced together by salty acidity."
95 Points Erin Larkin


2018 Cape Mentelle
zinfandel

"From the near-perfect 2018 vintage, springs this intense, oak-driven and concentrated wine.
The year has imparted a concentrated ripeness and balance that will stand it in good stead in the cellar.
The evident oak is distracting right now, but will surely mellow over time.A wine with a cult following."
95 Points Erin Larkin


2016 Cape Mentelle
two vineyards shiraz

"A blend of parcels from the Trinders Vineyard (great power and depth) and from the
Chapman Brook Vineyard (nuanced, fine, floral characters).The result is a powerful, layered shiraz
wanting to be a cabernet sauvignon, but isn't unduly put out by having to remain what it is."
97 Points James Halliday
---
Mentelle EXPLORERS Conditions
Under Australian law you must be 18 years or older to join
NOTE: The minimum Mentelle Explorers membership cost over twelve months is $600. At the time of each biannual dispatch, $300 will be deducted from the credit card you have authorised for payment. Member benefits are applicable after your sign up has been processed. Membership may be cancelled at any time after receiving your second Mentelle Explorers shipment. Membership is deemed to have ceased should the credit card provided expire and not be updated.