Mentelle Explorers.....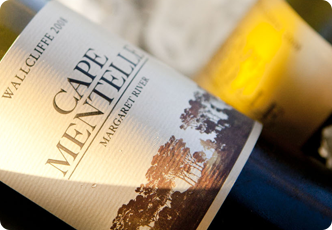 Wine Club Sign Up
Mentelle EXPLORERS
Wine Club
Bring Cape Mentelle into your home by joining the 'Mentelle Explorers' club offer.
---
Join the 'Mentelle Explorers' wine club offer and discover some of Cape Mentelle's most audacious releases. 6 bottles delivered to your designated address twice a year at $600 a year. Start exploring today illuminating wines we make in limited batches to surprise you and your friends with every vintage.
Enjoy Convenience
Explore our selection of wines every 6 months
Log in to your profile and tailor the pre-made selections to your taste
Receive tasting notes, winery news and vintage information
Feel comfortable with secure online Mentelle Explorers Wine Club ordering with payment only taken prior to dispatch of each offer
Enjoy Exclusivity
Access pre-release wine sales
Access Cape Mentelle's exclusive back vintage wine list
Receive invitations to attend special events
Contact our winemaking team directly by email
Enjoy Savings
Free freight anywhere in Australia on orders of six or more bottles
20% member's saving on winery direct sales
20% member's saving on cellar door merchandise
20% member's saving on cellar door tours
CURRENT MENTELLE EXPLORERS SIX BOTTLE OFFER VALUED AT $300. AVAILABLE NOW.
---
2017 Cape Mentelle
CHARDONNAY

"Hand-picked, whole-bunch pressed, wild-fermented, held in bottle until release.
It takes a millisecond for its flavour mass to reach every corner of the mouth."
97 Points James Halliday


2018 Cape Mentelle
CHARDONNAY

"A very sophisticated nose, textural, worked and complex.
The fruit has rich, ripe viscosity to it and a fierce salty edge. This is happening.
A subtle shift in style here, more multifaceted and shimmering, always moving, like dappled sunlight."
95 Points Erin Larkin


2019 Cape MentellE
Chardonnay

"Margaret River has an amazing climate for chardonnay with the nearby ocean
providing a cooling maritime effect on our grapes to develop complex flavours,
rich textures with a fine mineral backbone."
Ben Cane - Cape Mentelle Winemaker


2018 Cape Mentelle
VIOGNIER

"Viognier is ethereal and intoxicating with its white blossom and stone fruit aromatics,
all delivered on a creamy rich platter of spicy juiciness."
Ben Cane - Cape Mentelle Winemaker


2018 Cape Mentelle
SHIRAZ

"Deep red/purple colour, with a sweet spice bouquet that is very fragrant and charming.
A cool climate, aromatic style of shiraz, which has intensity, ripeness and elegance.
The long finish firmed up by abundant savoury, powdery tannins."
94 Points The Real Review


2017 Cape Mentelle
Cabernet Sauvignon

"The red fruit on the palate has both density and power, yet is nuanced by a soft leafy, floral character.
The palate is plush and blostered by oak, which is making a significant impact right now,
but the tannins remain fine. The length of flavour is the ultimate testament to quality here."
95 Points Erin Larkin
---
---
Mentelle EXPLORERS Conditions
Under Australian law you must be 18 years or older to join
NOTE: The minimum Mentelle Explorers membership cost over twelve months is $600. At the time of each biannual dispatch, $300 will be deducted from the credit card you have authorised for payment. Member benefits are applicable after your sign up has been processed. Membership may be cancelled at any time after receiving your second Mentelle Explorers shipment. Membership is deemed to have ceased should the credit card provided expire and not be updated.