People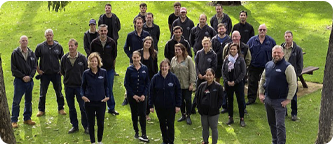 The Cape Mentelle Team
Experienced and Innovative
The experienced and innovative team at Cape Mentelle are always progressing with forward looking ideas, handcrafted wines and an international perspective. Emphasis on fruit quality, sustainable viticulture and innovative technology in the winery are all an integral part of the quality control and vision in the pursuit of excellence.
---
---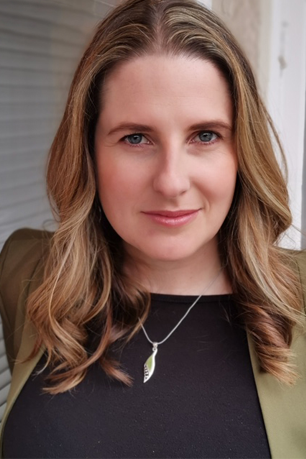 Penny DICKESON
Estate Director
Penny holds a lifelong desire to lead a great business and to be a pivotal driver of success through leadership, innovation and team empowerment.
Having early identified a strong passion for business management, Penny completed a Bachelor Commerce (Accounting and Management) and her post graduate Chartered Accountancy.
Five years of external audit at Deloitte provided an insight into a broad range of business and industries, ultimately uncovering a love of agriculture and manufacturing, fueled as a member of Deloitte Australia's National Wine Group, with Pernod Ricard as her main client.
In almost 10 years at Cloudy Bay in NZ, Penny's role developed from Operations Controller to trusted advisor of the Estate Director and core member of the Executive Committee.
Penny worked in Australia, Papua New Guinea, Dubai and New Zealand, alongside many different cultures and styles of working and has a passion for interior architecture, gardening and hiking and recently completed WSET level 2.
Penny is now responsible for Cape Mentelle's overall business and ensuring Cape Mentelle continues to be at the leading edge of Australia's best wineries.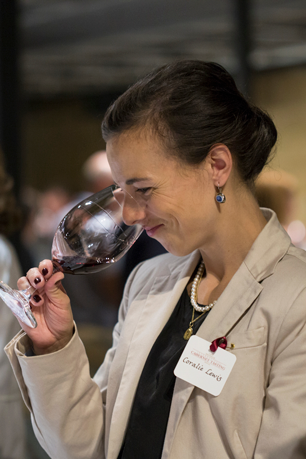 Coralie Lewis
Winemaker
A referral to Pierro winery in 2008 led Coralie to Margaret River and provided a platform for her to discover the incredible diversity of whites and reds in this region, with its ideal climate and maritime influence.
Coralie commenced her winemaking internship in Bordeaux at Chateau Cheval Blanc in Saint Emilion & Chateau Beychevelle in St Julien in Medoc, after studying a Masters of Oenology and Viticulture with a National Degree of Oenology at Agro-Montpellier. This pursuit of world-class Cabernet Sauvignon eventually led her to Cape Mentelle in 2015. Married to an Australian, Coralie has now settled in Margaret River and is conducting her twelfth local vintage and fifth with Cape Mentelle. When not in the cellar or vineyard Coralie likes to spend time with her young family and enjoys running her dog and riding her horse.
David Moulton
Viticulturist
A true local, born in Busselton a small coastal town just 30 minutes from Margaret River, David began working in vineyards at 18 which sparked a passion for wine and viticulture. He continued to work for local wineries while completing his Bachelor of Science in Viticulture and Oenology at Curtin University. Aside from his experience in Margaret River, David has also worked in the Rutherglen and Great Western regions of Victoria and in the Rhone Valley, France. Joining Cape Mentelle in April 2014, David shares our dedication to sustainability and innovation. With over 15 years wine experience under his belt, David is focused on creating a strong, proud and passionate team.
David's ongoing ambition is to ensure that the Cape Mentelle vineyards provide our winemakers with grapes of the highest quality and unlocking the secrets of growing premium Cabernet Sauvignon. When he is not in the vineyards he enjoys spending time with his young family and exploring the beautiful remote coastlines of the region.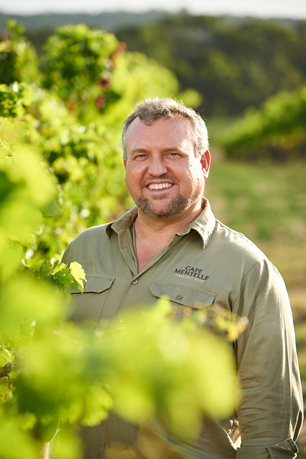 BEN CANE
Winemaker
Ben Cane joined Cape Mentelle in December 2018, combining hands-on winemaking responsibilities with travel to share the winery's ethos of exploration and exceptional wines with the world.
After completing a Bachelor of Science at the University of Adelaide, Ben obtained a post-graduate diploma in Oenology and has worked in prestigious wineries in Australia, California, France and Italy for 22 years.
Ben moved to the United States in 2006 and worked in Sonoma, California for 12 years, first at Freestone Winery and later at Twomey Cellars where he developed the Pinot Noir and Sauvignon Blanc program from estate vineyards and independent growers and oversaw the production of premium Cabernet and Bordeaux variety blends.
As head winemaker at boutique winery Westwood Estate from 2014 to 2018, Ben focused on making wine from multiple small parcels of fruit and embarking on a three-year biodynamic conversion of the vineyards.
After working in California's cool climate regions, Ben was keen to continue his passion for wines of elegance, brightness and freshness. Margaret River has always been a stand out for Ben as amongst Australia's most significant wine regions and being beside the ocean was an added drawcard.