About Our Wines
THE JOURNO'S OPINIONS
RATINGS & REVIEWS
We have received some great ratings and reviews over the years. Check them out!
---
Cabernet Sauvignon Classified as "EXCELLENT" in The Langton's Classification VII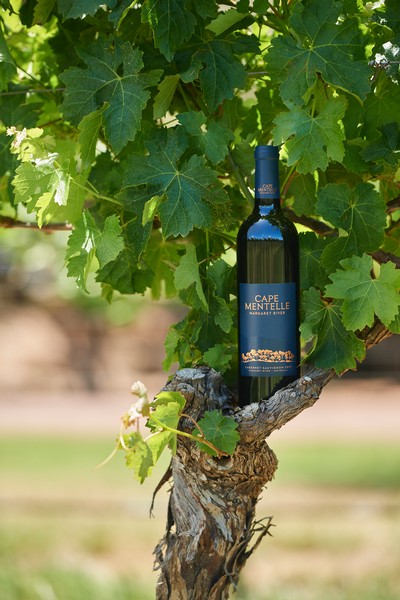 EXCELLENT

The seventh edition of Langton's Classification of Australian Wines saw Cape Mentelle Cabernet Sauvignon ranking amongst benchmark quality Australian Wines: "The classic, age-worthy Cape Mentelle Cabernet Sauvignon, with its beautiful fragrance, purity of fruit, structure and vitality, has played a significant part in shaping Margaret River's premium wine image. After winning the Jimmy Watson Trophy in successive years for the 1982 and 1983 vintages, it became a modern legend inspiring a whole generation of winemakers to succeed in their craft."
---
2018 Cabernet Sauvignon
95
Halliday Wine Companion 2024 - Jane Faulkner
In recent years, Cape Mentelle has elevated itself from an iconic red producer with impressive whites to one of this country's leading wineries, red and white. The Chardonnays especially, have gone to new levels. They sit with the nation's best. 74% from the Chapman vineyard, the remainder from the Crossroads. 100% gingin clone. 100% whole bunch pressed, barrel fermented and matured in French oak, for a period of ten months.
A pale lemon hue, appropriate as the nose offers lovely lemony notes. A crème brulee character with lemon meringue hints. The oak is immaculately integrated. Fragrant, most appealing, the wine is exquisitely balanced. The finish lingers beautifully. A very high quality Chardonnay, representative of CM's elevated status as a producer of this variety. It also provides yet more compelling evidence of what a brilliant region the Margaret River is for this great white grape. Enjoy over the next six to ten years.
2020 Reserve Chardonnay
96
Halliday Wine Companion 2024 - Jane Faulkner
A classy chardy enmeshed in so much flavour it constantly changes in the glass. Starts with lemon ginger herbal tea, quince paste and lemony freshness then moves into savoury territory with cashew butter, miso and creamy lees with smokin' sulphides. The cedary oak is a mere coating adding plenty of spice, too. The result, a deeply satisfying drink.
2021 Chardonnay
96
Wine Pilot - Ken Gargett
2021 is proving to be an excellent vintage in the Margaret River region, but one needs a long memory to recall when they were not blessed with fine conditions. The fruit is sourced from the Crossroads and Chapman vineyards, mostly the gingin clone. Whole bunch pressed and fermented in barrels, maturation is in French oak (88%) and tank (12%) for ten months, before transferring to tank for a further five months with monthly lees stirring.
A gleaming pale gold and such an alluring nose. The complexity is immediately evident with wonderful floral notes, stonefruits and vanillin oak, finely integrated. Tropical notes emerge more on the palate than with the aroma. Balanced, exhibiting finesse and exceptional length. Balance, finesse and length are very much the hallmarks of this stunning Chardonnay. Eight to ten years with ease.
2020 Wallcliffe Sauvignon Blanc
95
James Halliday Wine Companion - Erin Larkin
This is typically heavy on oak on release, almost too much for immediate enjoyment, however, having had the pleasure of some older bottles, the oak is justified in time. The question is ... how long do we wait? Here: the harmony of a ripe, powerful vintage and the significant impact of oak means that the wine achieves a certain loud balance, even at this young, boisterous age. Buy it and save it for a couple of years at least, you'll be glad you did. Concentrated, intense and even pure. Very impressive.
2018 Zinfandel
95
Wine Companion - Erin Larkin
91/9% zinfandel/shiraz. Hand picked, wild ferment, on skins for 51 days, left for 7 months on ferment lees, blended and matured a further 12 months in (50% new) oak, a 50/25/25% mix of French, Hungarian and American. From the near-perfect 2018 vintage, springs this intense, oak-driven and concentrated wine. The year has imparted a concentrated ripeness and balance that will stand it in good stead in the cellar. The evident oak is distracting right now, but will surely mellow over time. A wine with a cult following.
2016 Two Vineyards Shiraz
97
Wine Companion - James Halliday
A blend of parcels from the Trinders Vineyard (great power and depth) and from the Chapman Brook Vineyard (nuanced, fine, floral characters). 50-70 days on skins; 21 months in French (80%) and American (20%) oak, 50% new oak overall. The result is a powerful, layered shiraz wanting to be a cabernet sauvignon, but isn't unduly put out by having to remain what it is.
2018 Shiraz
91
Wine Companion - Erin Larkin
86/14% Margaret River/Geographe. 89/7/2/1% shiraz/alicante boushet/viognier/grenache. On skins for up to 48 days, 18 months on lees in French oak (35% new). The complex regional/varietal blending has blurred the clarity of the shiraz. This clearly has class and presence, but it lacks precise expression of region and variety.
2018 Trinders Shiraz Cabernet
93
Wine Companion - Erin Larkin
55/40/3/2% shiraz/cabernet sauvignon/merlot/zinfandel. A first – shiraz has not previously been part of the blend for the Trinders. On skins for 48 days, matured mainly in barrel for 10 months (5% new, American, French and Hungarian). Intense, dense and almost chewy, the alcohol leaves a trace on the finish. The oak is very evident on both nose and palate, but the ripe fruit is up to the task. This appears to have all the prerequisites for ageing. Impressive, for the price.
2017 Wallcliffe Merlot Petit Verdot Malbec
95
Wine Companion - Erin Larkin
54/26/20% merlot/petit verdot/ malbec. On skins for 54 days, basket pressed with pressings added back, left on ferment lees for 18 months in French barriques (50% new). Dark and dense with secondary characters already forming on the palate. This has leather strapping and exotic spice, putting one in mind of a Bordeaux blend rather than Margaret River. There's a charcuterie/sausage character through the finish. Very attractive and quite unexpected. Will age prodigiously.