Margaret River's Acclaimed Outdoor Cinema
---
Movies at Cape Mentelle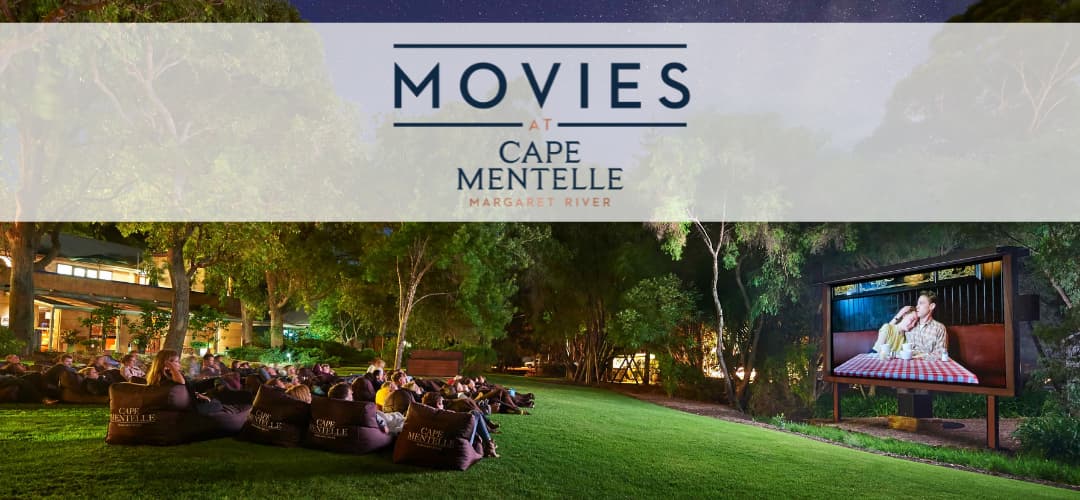 Winery By Day, Outdoor Cinema By Night
Picture yourself lying back under the stars in a beautiful winery garden, enjoying a movie, sipping on award-winning wine and enjoying local gourmet fare.

Margaret River's acclaimed outdoor cinema 'Movies at Cape Mentelle' runs right through the summer months offering something for everyone. Whether you love a belly laugh with a good comedy or to get caught up in a twisted thriller, the program offers both new releases and old favourites.
So come early, enjoy a glass of Cape Mentelle wine with friends during the movie and take the ultimate comfort option and hire a bean-bed so you truly can lie back under the stars. There is no better way to spend a summer's night in the Margaret River region.

Movies at Cape Mentelle is back for a new season!
We will now be screeening 5 nights per week Fridays - Tuesdays, from 17th December 2021 to 1st February 2022.
follow us on Facebook to be the first to know when The tickets go on sale!

Follow us on Facebook: Movies at Cape Mentelle
Cape Mentelle is following the WA government Covid recommendation. Mandatory contact tracing registers are in place at the venue via SafeWA QR code and paper contact register. Cape Mentelle's priority is the health and wellbeing of its employees and customers. Our present actions are being put in place to reinforce and support our people priority. Your cooperation is appreciated. Please visit WA Government website for more information: https://www.wa.gov.au/organisation/covid-communications/covid-19-coronavirus-controlled-interstate-border