Frequently Asked Questions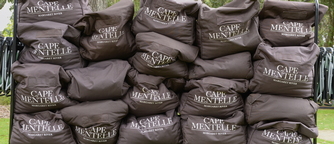 Outdoor Cinema
EVERY SUMMER
Nightly each Friday to Tuesday | From 17th December 2021 to 1st February 2022
---
General Information
What time do the gates open?
The gates open at 6:00pm for ticket collection and door sales. Join us before the movie for dinner and a glass of your favourite Cape Mentelle wine. Guests arriving early can also enjoy a sunset game of petanque before the movie starts. On Mondays, you can enjoy live music from 6.30pm.
What time do the movies start?
The movie screening starts after sunset, usually between 7:45pm-8:15pm.
Can I bring chairs?
Unless you are hiring a bean bed, you are welcome to bring rugs, cushions or low or high back chairs to sit on. Our host will show you where to seat accordingly.
SHOULD I BRING MY OWN BLANKET?
Yes. Bring your own blanket & warmer clothes to layer, as the evenings can get cool. Please note that no blankets are available at Cape Mentelle. 'Reserved seating' and 'Package for Two' do not include a blanket.
Can I BYO?
Cape Mentelle is a licensed venue and strictly NO BYO alcohol is allowed. You are welcome to bring your own picnic.
What food & drinks are available?
This season Cape Mentelle and Little Hand Dumplings have customised a diverse menu made by hand with fresh and local ingredients for the outdoor movies. You can enjoy great food from their brand new food truck. Pan-fried or steamed dumplings, deep-fried chicken salad roll and much more. Gluten free and vegetarian options available as well as a kids menu. Also, popcorn, chocolates and ice creams are available.
Wine and food are served from 6:00pm, with the last order for hot food at 7:30pm and last drink orders at 9:00pm.
Can I re-use my Govino glass?
You are more than welcome to re-use your Cape Mentelle Govino glass when coming at the Movies. Re-using your Govinos, you will be rewarded with $1 off your next by-the-glass purchase or $2 when you purchase a bottle.
Can I smoke?
Movies at Cape Mentelle is a non-smoking event. We have a designated smoking area outside our welcome desk for anybody wishing to smoke.
Can I come if I am under 18?
Under 18's are welcome but as we are a licensed venue you need to be accompanied by a parent or legal guardian.
Please also check the movie rating for suitability and age restrictions before you buy your tickets.
Can I bring a dog?
Dogs are not allowed in the Cape Mentelle gardens during movie screenings.
How do I get to the Movies at Cape Mentelle?
Cape Mentelle is located at 331 Wallcliffe Road, 4kms from the Margaret River town centre. To reach Cape Mentelle, you turn off at the southern end of Margaret River's main street, heading towards the coast and then it's 4km drive along Wallcliffe Road on your left.
Is there car parking available?
There is ample onsite parking available free of charge. Please follow the signs on the property to guide you to the car parking and to the ticket gate. Disabled parking spaces are located in front of the ticket gate.
Ticket Information
What age are children classified as?
A child ticket can be purchased for children aged between 5 to 14 years. Children under the age of 5 have free admission.
All ticket holders under the age of 18 must be accompanied by a parent or legal guardian.
Please also check the movie rating for suitability and age restrictions before you buy your tickets.
What happens if it rains?
Movies at Cape Mentelle is an all-weather event. In case of light rain, the movie will not be cancelled, and patrons will not be refunded. The use of umbrellas during screening is not permitted as it obstructs the view of other audience members.
Patrons accept the risk that unsatisfactory weather may occur and acknowledge that tickets will not be reissued or refunded unless a screening is cancelled by Cape Mentelle. In the unlikely event of heavy rain which could cause damage to our equipment, we will communicate cancellation prior to 2pm on the day of the screening.
How will I know if the movie is cancelled?
In the unlikely event that a screening is cancelled, prior to 2pm, due to adverse weather conditions, screening cancellations will be communicated by email from Moshtix, and via the Moshtix film page. Notification will also be posted on the roadside sign on Wallcliffe road, and www.facebook.com/moviesatcapementelle
Please note, due to changing weather conditions cancellations may also need to occur at short notice, in which cases venue staff will notify patrons on arrival or during the screening.
What happens if a screening is cancelled?
If the screening is cancelled by Cape Mentelle prior or during a screening, all online & at the gate tickets will be refunded.
What happens if I miss the screening of a film I have a ticket for?
Tickets will not be exchanged or refunded unless the screening is cancelled.
*For complete Terms and conditions, please click here